"Suruga Bamboo Ware" craftsman continues to challenge "survival"
Got out of its shell during apprenticeship in concierge service in Osaka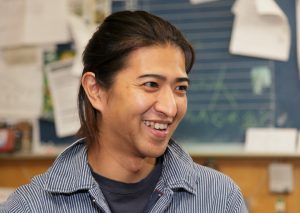 A Shizuoka's local art craft "Suruga Bamboo Ware", which dates back to the early Edo period, is featured not only with its preciseness realized by Maruhigo made with strands of bamboo but also with its robustness for long life and the color tone that changes to light brown as time goes because of bamboo's particularity. At the International Expo held in Vienna in Meiji 6 (1873) where craftsmen placed their bird cages and cake boxes on show, the arts attracted visitors from many countries, and then it has become developed as one of Japan's representative exporting products. Today, a wide variety of products from traditional ones to those with elaborate decorative works are produced. The factory we visited was Miyabi Andon Factory, placed in a residential distinct in a short drive from Shizuoka station of Shinkansen, that we were told three brothers are striving to lead tomorrow's traditional art crafts. The person welcomed us was the 3rd-oldest brother Shigeyasu Sugiyama, with an impressive friendly smile.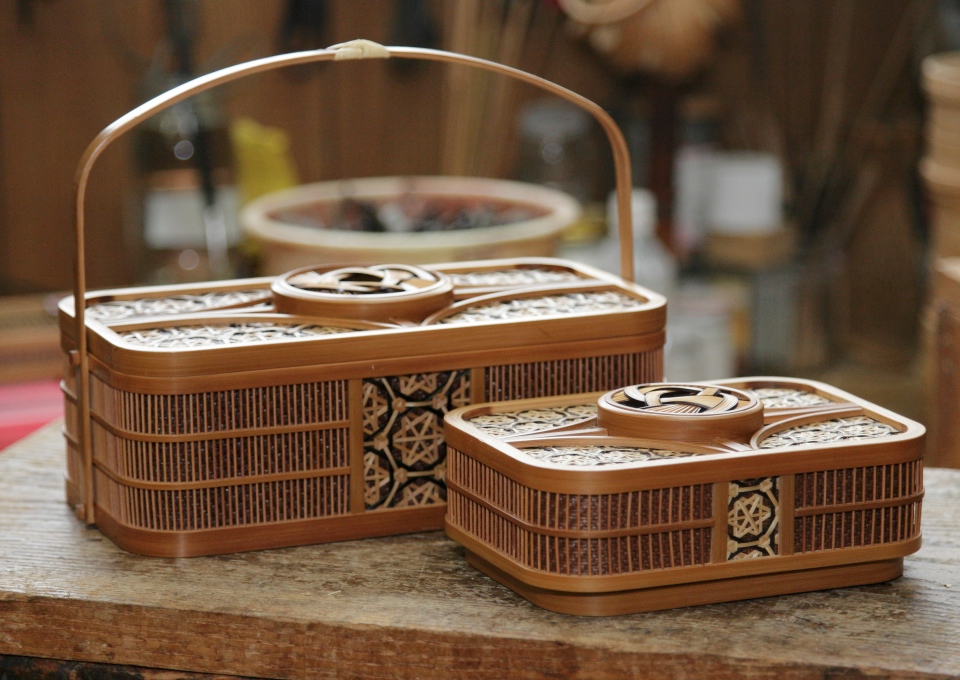 "When I was a high school student, I made up my mind to become a craftsman and to take over the family business together with my oldest brother (current President) and his second-oldest brother (current Managing Director). To respect our family's policy I started my ascetic training by learning concierge service for 3 years at a doll shop that our relatives operates in Osaka, not started apprenticeship on bamboo craft directly. As I was very shy and reserved with strangers at that time, the work of calling everybody walking on the street was really a tough for me therefore I wanted to get out of it. But I thought I could not say I wanted to go back to home only with this kind of reason, and thought I might be unable to face my brothers who had got over their training in the same way in Osaka if I would do so. At the same time, a sense of crisis had been developed in my mind that myself would become a needless person unless being able to serve customers. Therefore I started to get out of my shell and to switch my spoken language to Osaka dialect. My Osaka dialect had never become perfect, but compared to my original spoken language with Shizuoka accent it worked well to win customer's attention and my concierge service started working better strangely. Also as my boss kept him warmly watched over me all the time I could marginally survive. Osaka is called a town of human empathy, and as I was living alone there, gentleness of people really touched my heart."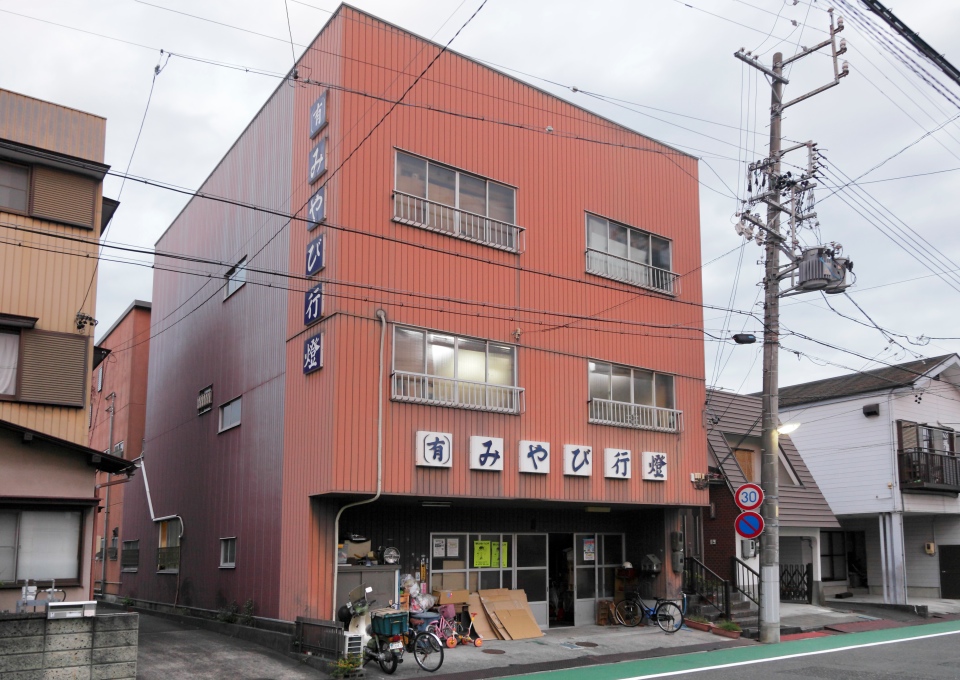 Took apprenticeship to Tetsuo Watanabe, a Traditional Craftsman, after the one in concierge service for 6 years
It has been about 2 years since he took over his family business after he finished his apprenticeship for as long as 6 years. The Chairman, who is his father, asked Tetsuo Watanabe, who had kept working as a Traditional Craftsman but was going to close his factory, to employ him at Miyabi Andon Factory to hand techniques over to the next young generation. This triggered Mr. Sugiyama to apply for full apprenticeship to Mr. Watanabe.
"My apprenticeship started by shaving bamboo material with a knife. On day when I kept the shaving work I felt pain not only in a muscle but also in bone. I asked Mr. Watanabe for advice and he only said 'Do not try to shave the bamboo'. I could not understand what he meant at that time, but I now feel there is no more suggestive message than it. The more I try shave, the more the knife bites into the material and it does not smoothly go forward. Then I put more force unconsciously to manage this situation… I finally understood why he said 'Do not try to shave the bamboo'. After that, I could become able to relax my shoulders, keep knifing work longer, and the number of bamboo materials I work on per day jumped up", Mr. Sugiyama looks back on his apprenticeship period.
Mr. Sugiyama also says Mr. Watanabe teaches his techniques not only to him.
"My superior holds an event 'Young players development school (Tradition preservation school)' on every Tuesday that I participate in. Young craftsmen who work under other superiors participate in this, and the benefit for many of them is to have opportunities to learn techniques that are different from those learned from their superiors", says Mr. Sugiyama.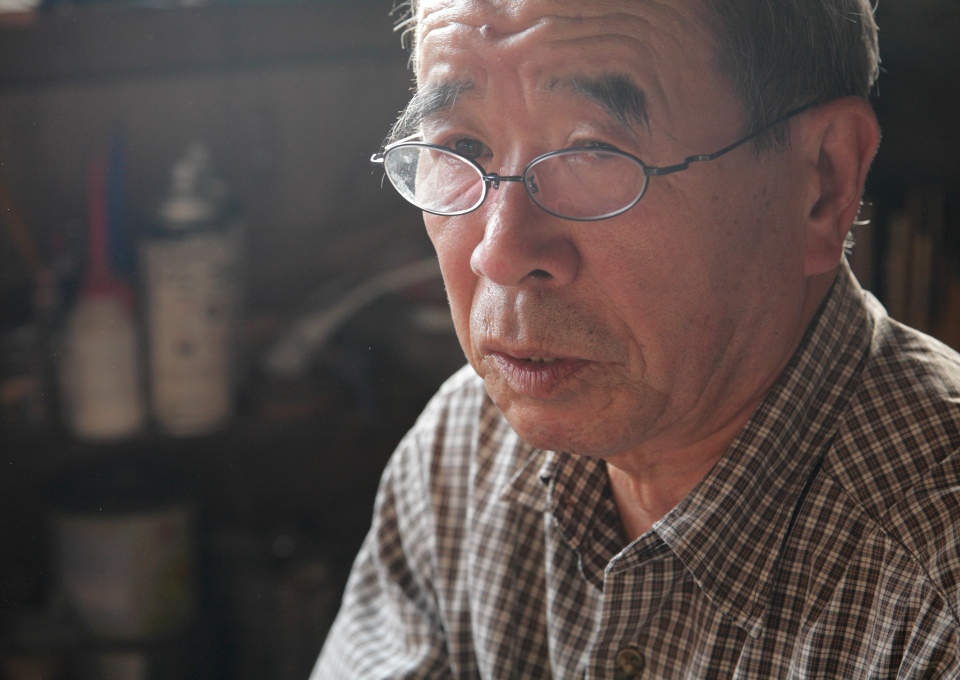 Making "Higo" starts with learning characteristics of bamboo
We were allowed to step into his atelier located at the second floor.
"I would like to introduce you how to make 'Maru-higo' that represents the preciseness of Suruga Bamboo Ware. First to do is to measure the size of material, cut it into pieces by a saw, and to boil it to deoil and develop strength. We then leave it for drying, for several months, not too much in order to maintain certain elasticity. As there are many different types of bamboos such as Madake and Mosochiku, you have to take each of the characteristics into consideration. Then strip the skin, make slits while not breaking the strings, and get them into strands by bending it from side to side. At the last step, get the strands go through 'Takehigo-hiki' (a tool with holes of various sizes with blades), from smaller to larger holes, to obtain thin Maru-higo with rounded sectional shape."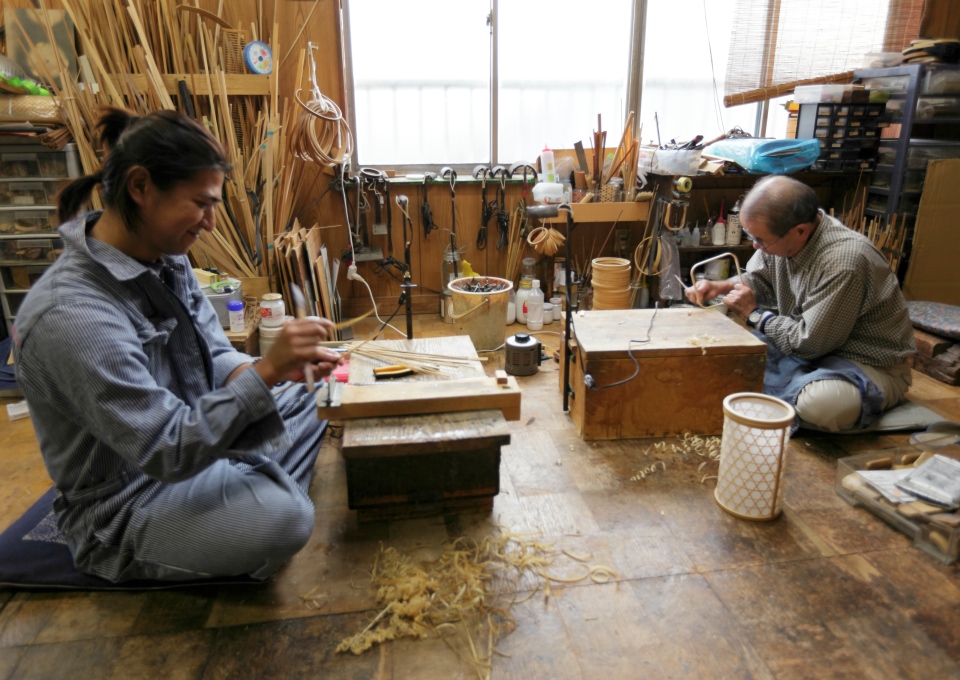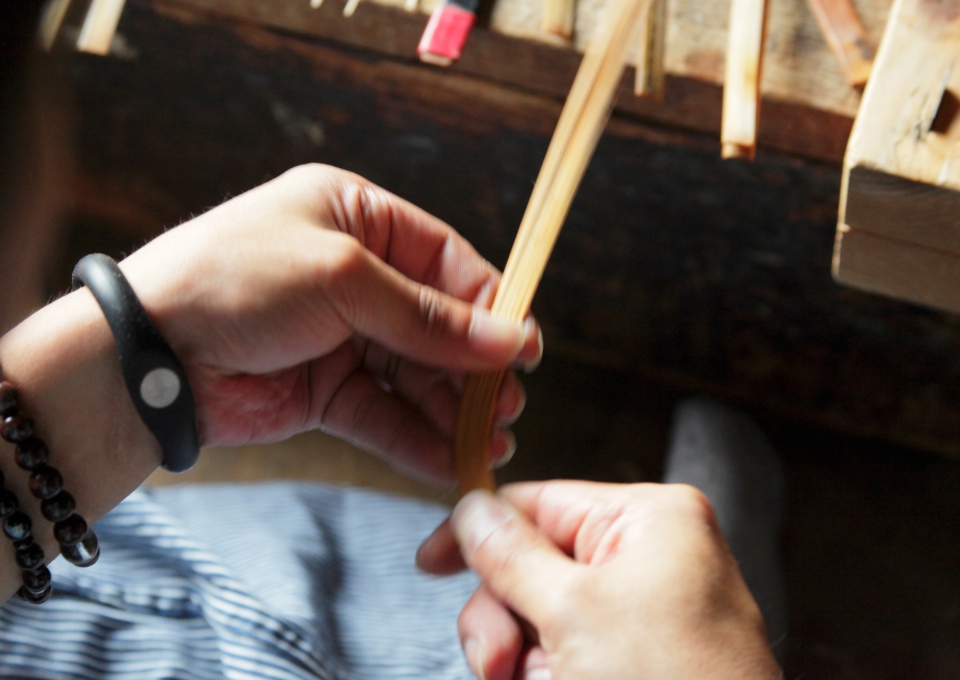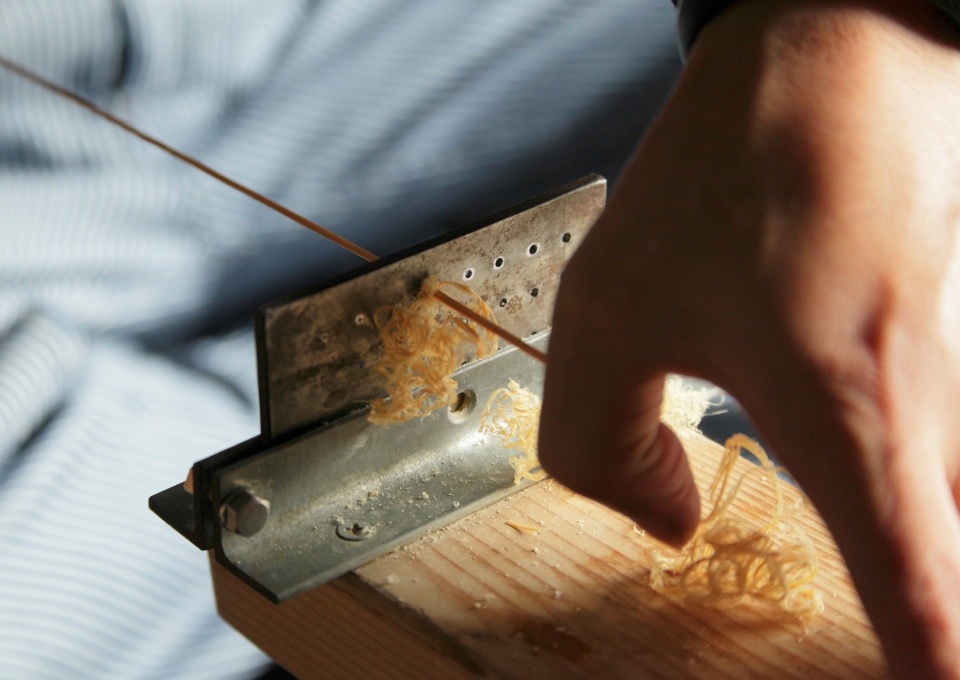 Bending process that affects quality of product
The next process Mr. Sugiyama introduced us was "Mage (bending)", the most difficult one in Suruga Bamboo Ware making process and be the key driver for quality of product.
"If you perform Mage by heating in summer, the length of bamboo material becomes longer until it gets cool. In contrast, it gets shorter in winder, so you have to consider such expansion and contraction when you perform it. The basics is 'Maru-mage', using a tool called Doran heated to bend bamboo strands, and my superior is also good at performing a higher technique called 'Shikaku-mage' using a heated iron for bending. Maru-mage is performed only at once, but Shikaku-mage is performed in four steps. If you think it simply, you should be able to imagine that you must take into consideration all the strains possibly happen while bending performed four times and the related expansion and contraction. Lastly you make holes by a wimble with the help of symbols marked prior to performing Mage process. Final products become complete after getting Higos go through the holes. I feel grateful for opportunities to learn high techniques such as Shikaku-mage, and more than that, I met my superior", Mr. Sugiyama explains with a smile.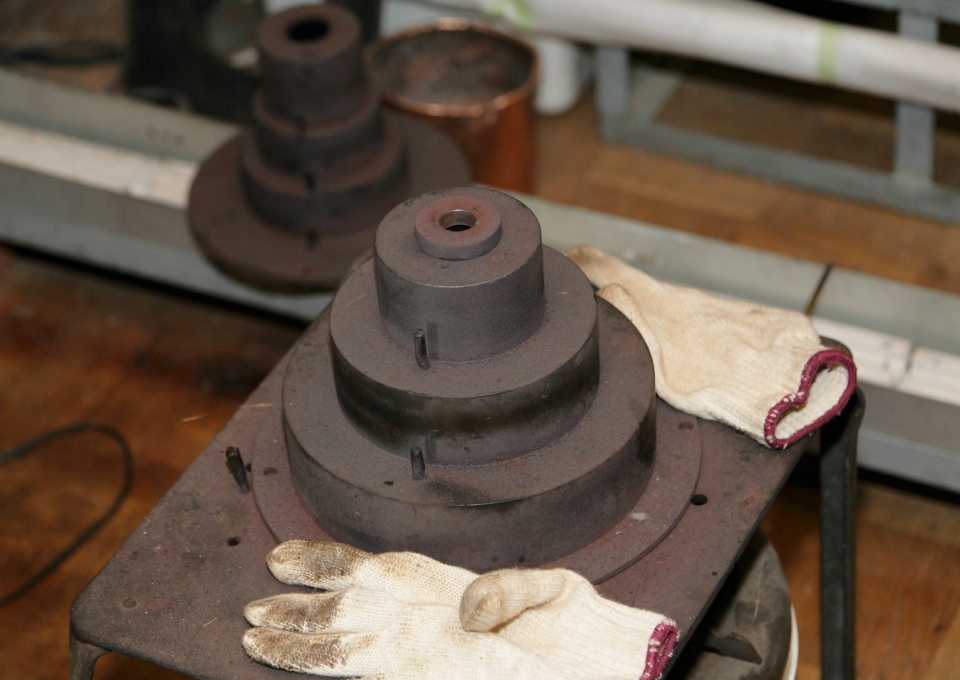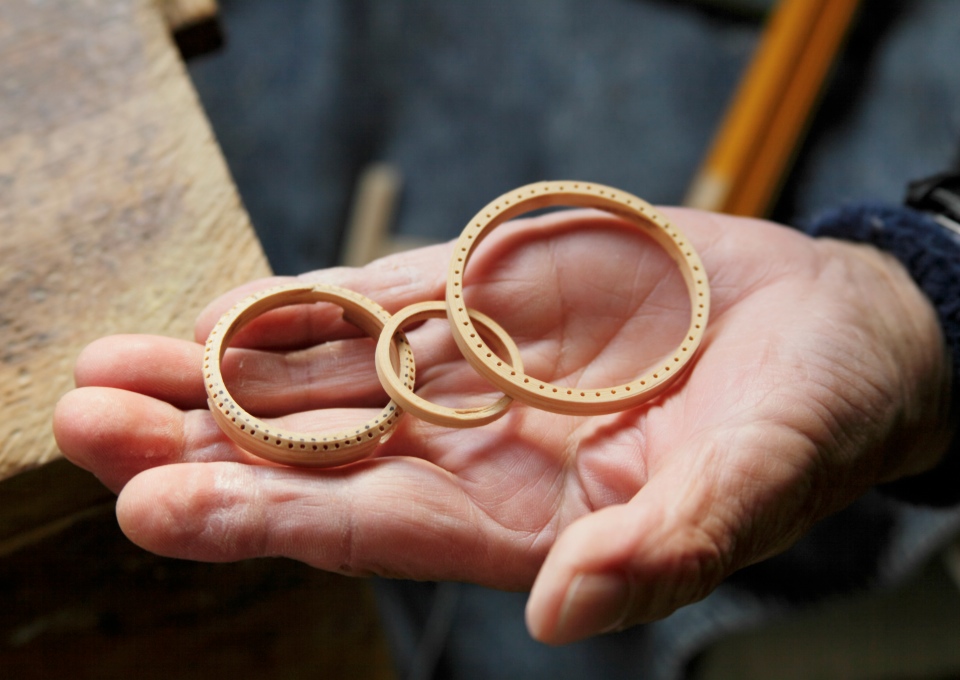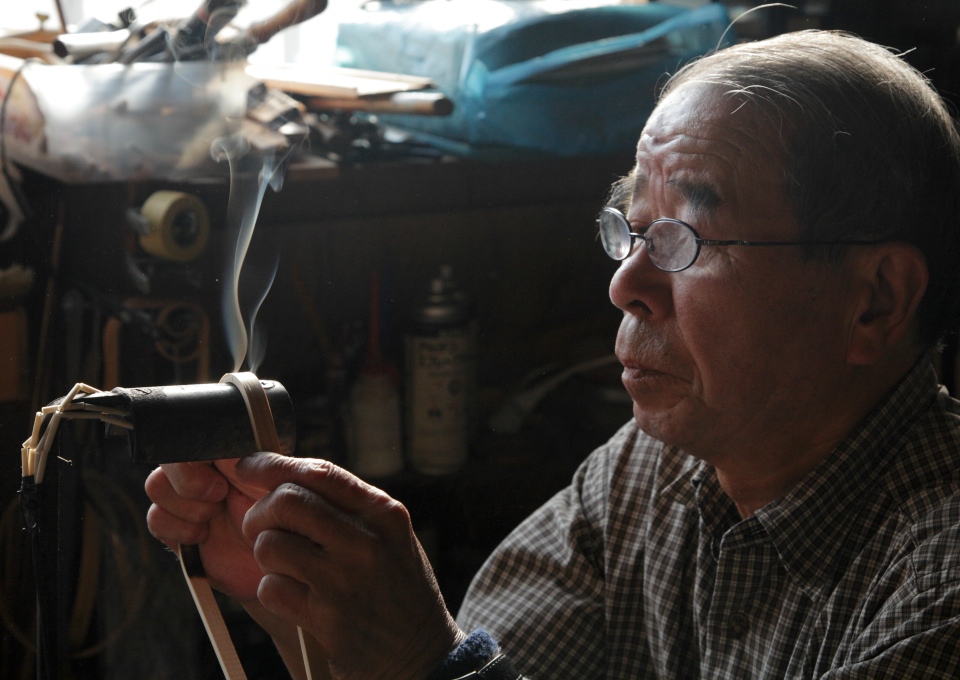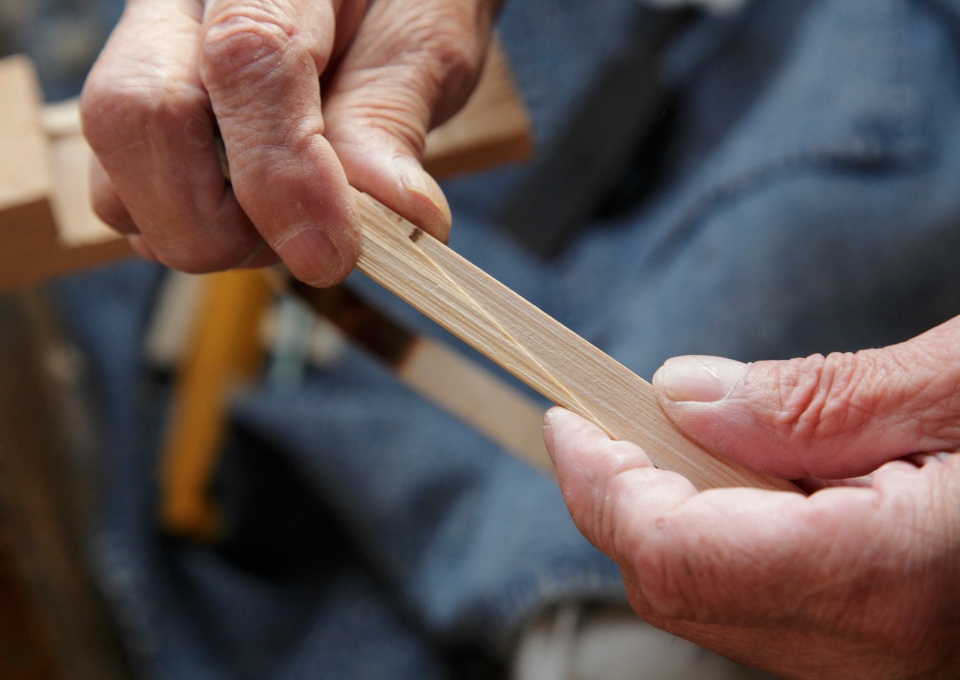 Passion for creation of Suruga Bamboo Ware to make everybody surprised
Lastly, Mr. Sugiyama talked to us about the way he wants to go as a craftsman.
"I heard there used to be about 80 craftsmen working here when my grandfather was operating this factory, but now we only have 13. The more we produced the more sold in the past, but that is no longer the case. Like our lifestyle changed from Japanese to Western, we have to adapt Suruga Bamboo Ware to the needs of the time. Respecting traditional way of product making is important, and another important thing is to have our art craft survived, so I want to make unprecedented Suruga Bamboo Ware by merging traditional techniques and new sense, in collaboration with all my brothers. In this effort, I also would like try to respond to any kind of order. It is because I believe the attitude of saying yes is important for craftsmen to maintain and experiencing a wide variety of activities further develops my way of product making. Today, there are more and more people empathic to this way of thinking, and opportunities to challenge new things are increasing."
Not "Commodities for everyone at a low price" but "Valuable products for those who feel pleasure to own them even at a high price". With such mind, Mr. Sugiyama and the craftsmen of Miyabi Andon Factory are striving hard for "survival", a common challenge like a mission that a variety of traditional art crafts faces. Their passionate attitude made us think of what the real thing is, what the tradition means.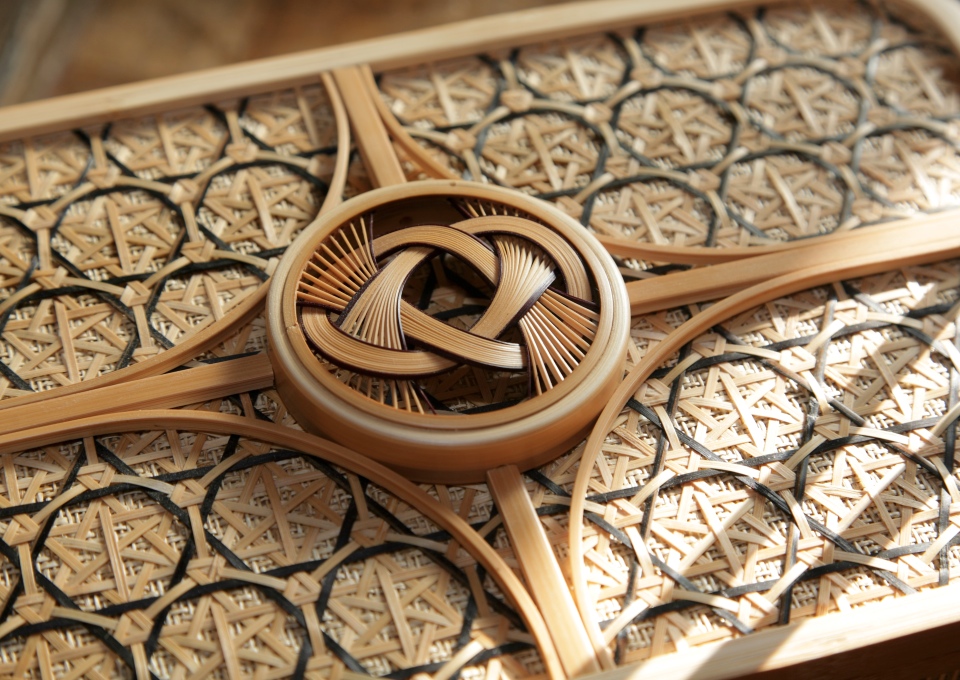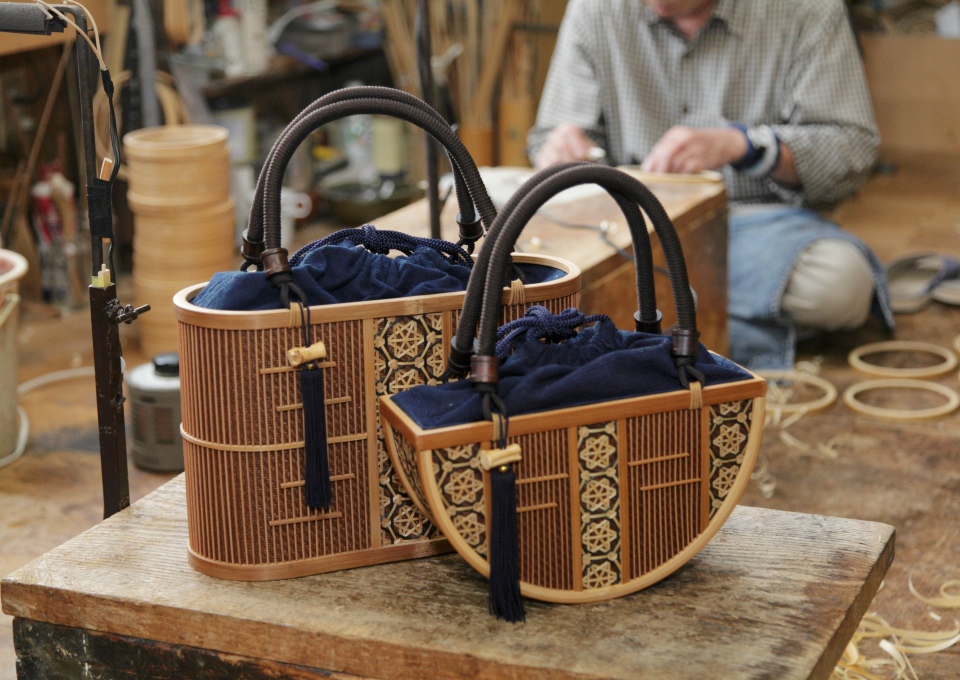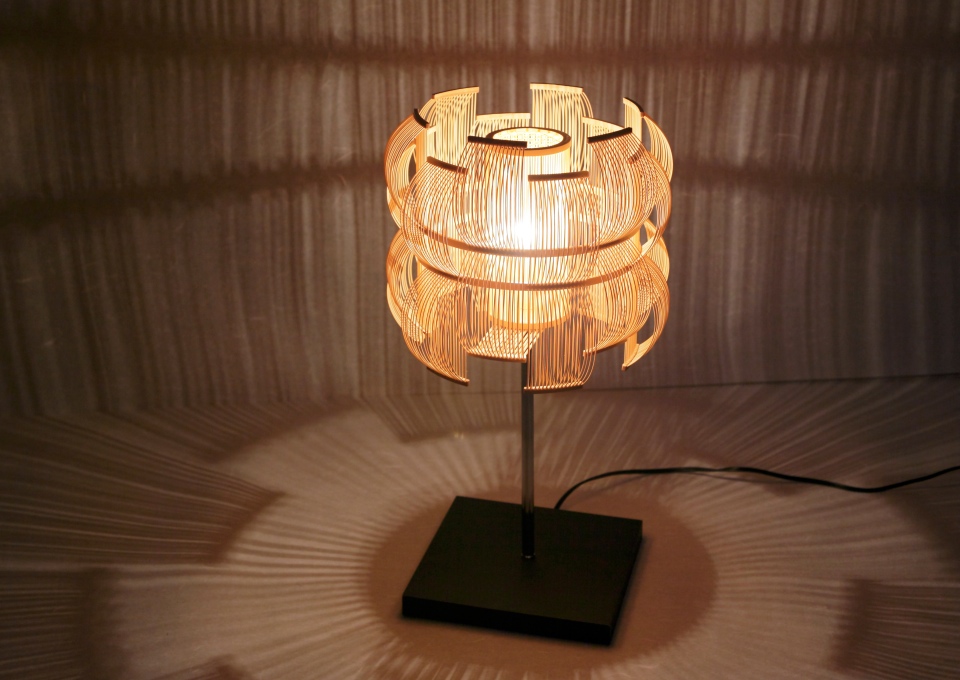 Suruga Bamboo Ware